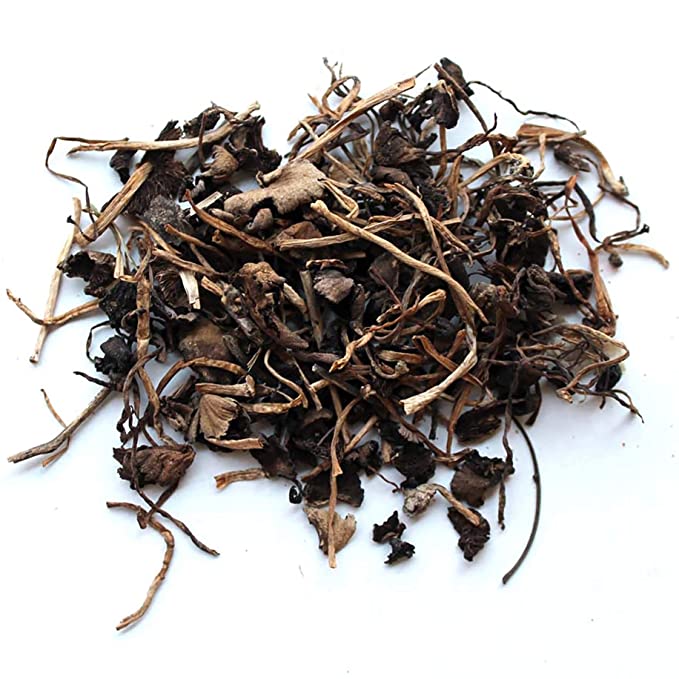 Dr Sebi:
They experienced something.
You know djon djon?
Djon djon is a mushroom that only comes from one country Haiti. it's a little mushroom this size
and when you take wild rice and you cook djon djon with the wild rice, oh god you think you're eating the best thing you ever had in your life if you take this young and you cook it with the white rice it will change the white rice from dextrose to dextrin it changes the molecular structure it's no longer acid because the mushrooms as you know the mushroom world is the highest electrical world there is in the in the vegetable kingdom this is why the Russians use the mushroom to clean up Chernobyl the nuclear waste in Chernobyl mushroom clean it up and the hogs are eating the mushroom and getting high really.
Ahki:
There's a lot of people asking about the mushrooms they asked me every day Ahki can we eat mushrooms is it electrical it doesn't have a seed, it looks like a fungus what is this can we really eat it?
Dr Sebi:
You see when you talk about fungus and fungi there's a difference the mushroom come from a world they call the mycellium network along that in Mexico the mycelium network is a network that grows about a foot under the top of the soil out there just a foot under it grows like a web, spider web and when the ozone level is right this spring up. There is an ant in Brazil, he's a stupid ant, the ant knows the strength and the power of the mycellia and he eat it anyway but then mycellia are going to trick the ants because when they eat the mycellia the ant going to die, but the ants find his way all the way up to the top of the tree and his head bursts open and the mycellia uses him to spread throughout the valley. They recorded that and that was strange. The mushroom world is the most electrifying world.
Ahki:
Even outside of growing in the sun, they grow in the dark yes?
Dr Sebi:
What was that?
Ahki:
The mushrooms, they grow in the dark right?
Dr Sebi:
That's right.
Ahki:
So how are they absorbing sunlight?
Dr Sebi:
What with the question?
Ahki:
How are they absorbing sun?
Dr Sebi:
They don't need that they come from a different arrangement all together. When I ate the mushroom the first time was when I loved the devil. I love the devil and the mushroom did that you know. For you to stand up in front of an audience and say that you love the devil you better have some nerve boy, are you crazy. So see mama I said why don't you eat these mushrooms, she was in Florida, I gave her some, my mama locked the door and she was in there for about 20 hours and when she came out guess what this woman gonna tell me, son, I said yes mom, do you give this to all your patients? I said no, she said you should give them this before treatment, look my mama saw stuff, my mama saw herself being born. I gave it to a white boy named Preston Baron, I charged two hundred dollars for the treatment, Baron gave me four thousand dollars. So when I ate it I was in Chicago and I saw the devil, and the devil said why you go around telling folks you love me. I said because they told me that god made everything and that everything god made is good.
The devil said you low down you, tell that to the Christians that always run away from me, I'm god's best friend. I know that Satan you push people to god say why aren't you afraid of me? I said god, if god is my savior, why should I be afraid of you, that happened in Chicago in that park on 48th street, look these mushrooms, these are dangerous. Look at it, and Africa, Africa has some from the Congo, they purple, when you eat them you will see tomorrow, these mushrooms are so powerful. Look oh we could tell you stories. I want to hear your side, I dont want to hear my side.
Ahki:
I love I'd love to tell you some of my experiences.